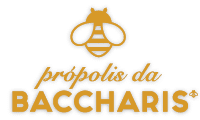 Pollen, honey, propolis, royal jelly… hive products are a staple in the food supplement winter market. In a context of increased competition, Lehning Laboratories, French pioneers in homeopathy and specialists in phytotherapy, are putting a foot in the hive with Propolis da Baccharis, their brand of organic green propolis food supplements straight from Brazil.  Focus on the product offer.
A unique ingredient: organic green propolis from Brazil
Propolis is a coating derived from resins collected by bees, which aims to solidify and guarantee the asepsis of the hive through its antiseptic action. Green propolis comes from the processing by worker bees of Baccharis dracunculifolia resin, also known as field rosemary, endemic to the Minas Gerais region of Brazil, which gives it its typical colour. Rich in bioflavonoids, propolis is renowned in apitherapy for strengthening natural defences and boosting the body. Green propolis also has the particularity of containing Artepillin C, an active ingredient with anti-inflammatory properties.
Bold associations
Propolis da Baccharis' products are available in two ranges, a classic one as well as a more surprising one :
Propomax: the classic range, in the form of a solution that can be drunk in drops, Propomax Classic, a mixture of green and brown propolis to boost defences, and Propomax Original, 100% green propolis, purifying and protective.
Api Spray: a range of six sprays with propolis-plant combinations both classic (ginger, lemon, mint) and innovative: watercress, pomegranate, mallow. The range positions itself on current market trends, both in its practical format and in the needs it meets: well-being, vitality, immunity, digestion…
Family know-how and sustainable sourcing
The company was founded in 1982 by Manoel Eduardo Ferreira, an agricultural engineer with a passion for beekeeping. It is now taken over by his son Raul de Barros Ferreira, who opened the business to international markets.
Here no deforestation, the products come from sustainably managed forests (FSC certification). The production is certified ISO 9001 (good quality management practices) and the products are awarded with the Organic Agriculture Certification.